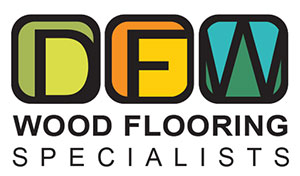 Highest Quality Workmanship
DFW Wood Flooring Specialists provide exceptional-quality, affordable hardwood flooring, installation and all hardwood flooring services to residents in the Dallas Fort Worth area. To we have been proudly serving the DFW area since 1999, delivering fine crafted hardwood flooring to our customers.
Solid hardwood
Engineered hardwood
Laminate hardwood
Wide array of colors
Several types of finishes
Exotic wood
Native wood
Our hardwood flooring experts are committed to providing professional and courteous customer service. We focus on giving each customer a quality, customized flooring solution.
The staff combines experience and expertise to insure you get your desired flooring. You can count on excellence and attention to detail throughout the process of working with us.  We are very accommodating to our customers. We will help you determine the type, color and style of hardwood that will be best suitable for your home and lifestyle.  We work with you every step of the way to make sure you are pleased with our products and services. Our highly-skilled and highly-qualified craftsmen are very accommodating .  You can always expect them to be dependable, respectful, and efficient.
After your beautiful hardwood flooring is installed, you can count on us to provide the following maintenance services:
Refinishing
Repairing
Waxing
Cleaning
Call us today to schedule a free consultation.  Our team of experienced professionals is ready to provide you with affordable hardwood floors that make an elegant statement.
Let's work together
If you have a creative project in mind, get in contact with DFW Wood Flooring Specialists today! When it comes to quality wood flooring, we are the first you should call. We are looking forward to hearing from you.
DFW Wood Flooring Specialists
Dallas, TX
Phone: 214-543-7404

Copyright 2016 - DFW Wood Flooring Specialists